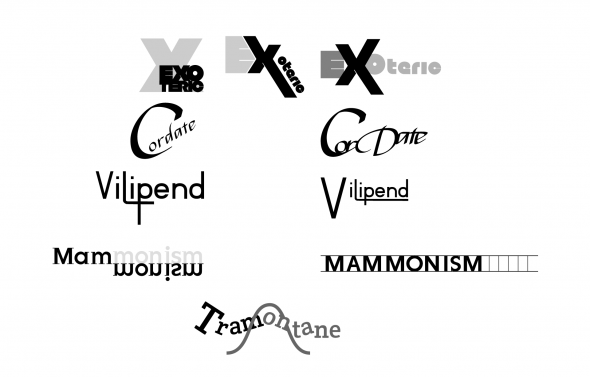 Last week I deiced to try my hand at another week long design project using words from the word of the day from dictionary.com to create a simple type design. This is similar to my design define series I did a while ago on my 365 project.
I used fonts that I either had on my computer or browsed the internet quickly to find that went with the definition. I used adobe Illustrator to setup the type and create any additional elements I might need. My favorites are Exocentric and Vilipend which are also the ones I had the most time to work with. Mammonism I found quite hard to work with and with Tramontane I had a few good sketched designs put didn't quite have enough time to make them look good enough to show.
I think I'm going to use one of my designs for exocentric and do a full design with it in either 2D or 3D.