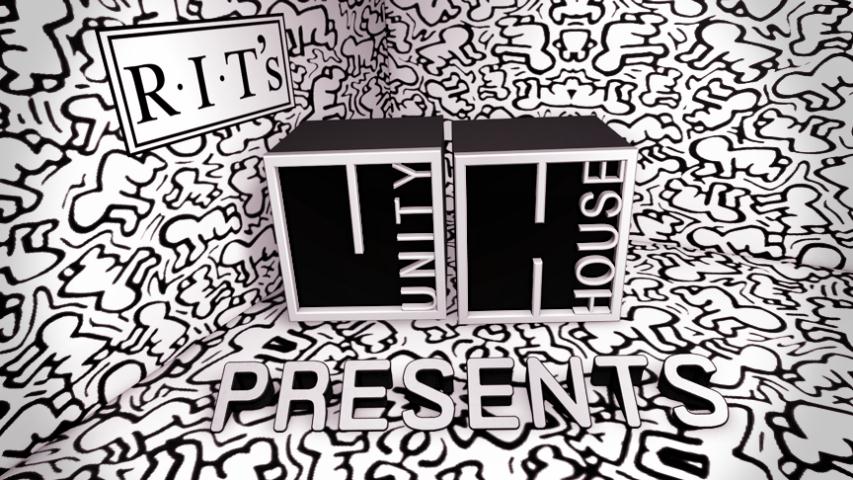 This my final version for the Unity House Tribute Opening 2011. Overall I like the whole animation. Some parts could use some more tweaking but I think it works well. I added some color with some curves to the whole scene since straight back and white looked odd to me.
The hardest part of this was trying to get the wall texture to look right. The real Keith haring room/museum/store, that he painted was seamless with everything connecting to each other.  I tried different projections but none really worked. Some would just work for one cornet and not the other. And moving the texture just seemed off. I thought of making a repeating textures but it didn't quite work with the different characters. I opted to just go with flat and adjusted it a bit.
I think solution would be to make a separate texture for each side of the room and have it aligned up photoshop. That would be a bit more time consuming, which I didn't have time for. I also noticed once it was full rendered that the texture look pixelated up close which sucks since I did vectorize it. I guess I just didn't output a large enough copy for the texture.
I'm not sure if I mentioned it before but the song is the begining of Pon De Floor by Major Lazer