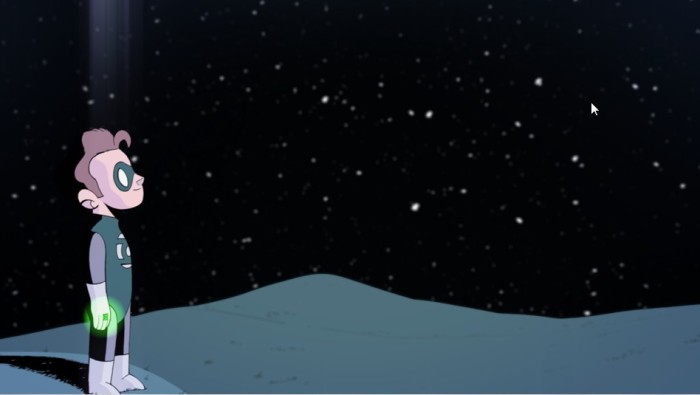 For the past couple of months I've gotten into a new webcomic called JL8 which features various members of the justice league as little kids in school. The go to school like normal kids except that they have super powers and the comic explores this in many ways often with a side of humor.
 The creator of the comic Yale Stewart posted a some desktop wallpaper images on his deviantArt page and I got the ideas to try and do some camera projection using those images. I chose to use C4D because it has projection man which makes this very easy to setup. 
 After brain storming what kind of camera move I wanted to do I found a character model that was similar to Hal in the picture and started adding parts that would match the image and give it some slight depth. Using projection man to manage the images allowed me to easily jump back and forth between C4D and Photoshop and extract various parts. Above is a hardware video where you can see the geometry I used.
 My final goal was to create a simple 5 second camera move animation that featured Hal focusing on sky and his glowing ring.