Last year I posted about a service I offer through Envato's  Envato studio, formerly microlancer , for 3D logo design. Recently they started a new category for animation and as an animated I thought it would be good to add another service that I would actually like to do. So I created, submitted, and had approved , Logo Branded Animated Video Intro.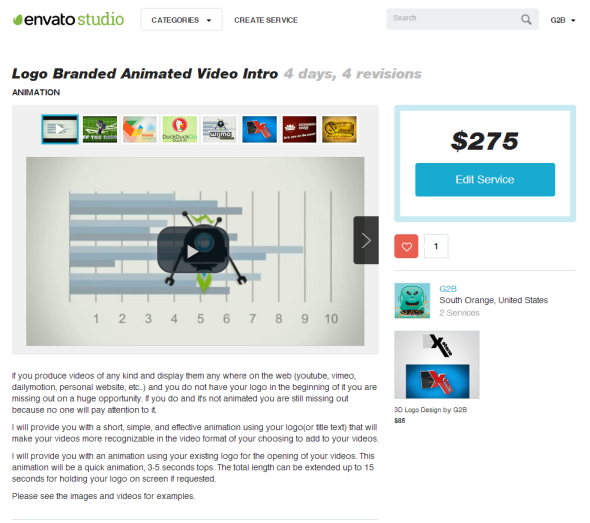 I actually submitted this a while ago to their YouTube design section but it got rejected being more than just design.  So I rewrote my description and brief outlines and submitted it again and it was accepted.  The service details can be found on the page if you would like to use it.
The scope of work that can be offered though this service might seem a bit limited to some so, but for people who are just starting on YouTube or other video platforms and want something professional looking and to get work done through a trusted service I think this is the best way to go.  And any one can always contact me directly as well for any projects.