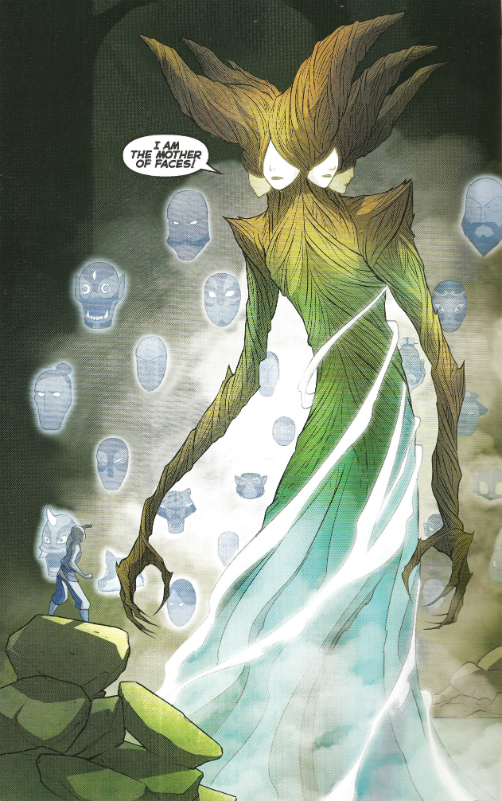 Avatar the Last Airbender is on of my favorite animated shows, and although the series has been done for a number of years now, they have been producing comics about what happened after the series was over. I have personally been really enjoying these giving us fans a look at what happened to our favorite character as they get older and what helps shapes the world that we see in Legend of Korra.
In the latest comic The Search Part Two we are following most of the gAng with Zuko on his quest to find his mother and at the End of the Book we find a meet a new Spirit the Mother of Faces which I really like the design of.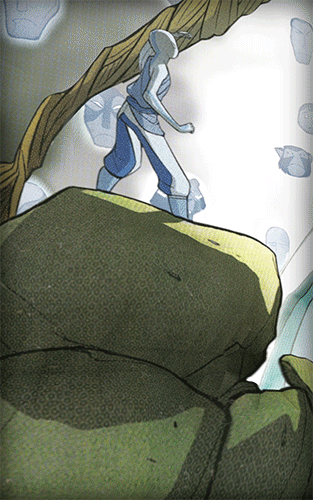 I wanted to do a simple cut out animation of the character and make a simple gif animation that I could quickly post online. It turned out not quick to do since I expanded my original idea of the project. I was simply going to break it up and place the parts in 3D space in C4d then bring them in to After Effects using the new Cineware plugin and animating them in AE. Creating an animation in only 2D space. But I wanted more control over the Spirit and cineware to work to slow for an efficient workflow.
I ended up doing a full rig for the Spirit in C4D and a more involved camera move that required me to recreate the whole background. I also added some music from audio jungle to add some atmosphere to the animation. I also learned the limits of gif sizes on various sites due my full gif being to large for most site to be posted on so I edited it and made a shorter gif in addition to the long one. Check them out and tell me what you think.