I have had my eye on these set of character models over on 3Docean for a while now. So in my list project ideas I had the idea to create a simple story around these characters. Something similar to what would be on a mobile phone game cut scene, "think angry birds cut scene". It would be playful and light hearted and convey some simple premise. I came up with a little battle versus idea between the two types of characters. I made a quick written outline/story board, then I started a quick 3D animatic of the story.
I soon realized (after procrastinating to do it) that this was going to take more time then I wanted it to so I amended my idea to do a quick smart phone video game intro animation. As an animator I all ways like these sort of scenes before the game I play even if there only 5 seconds or so long. So with my new idea I went into production of designing my game's logo.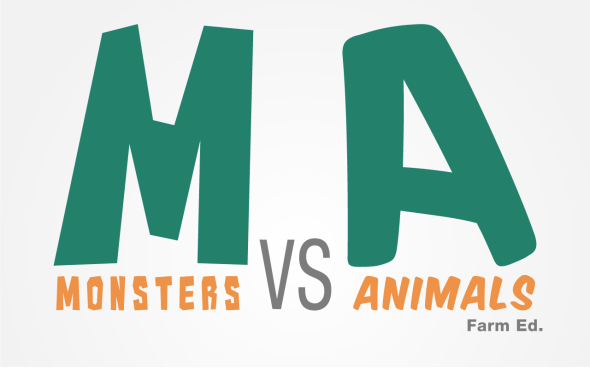 I first sketched a hand full of ideas before trying to create them illustrator creating various version of the my favorite ideas. After I was able to pick out which one I like the most I posted it on hunie.co, the newly revamped design critique site for some feed back. After receiving some good response and ideas, three versions later I had a design that I liked enough to bring it into C4D.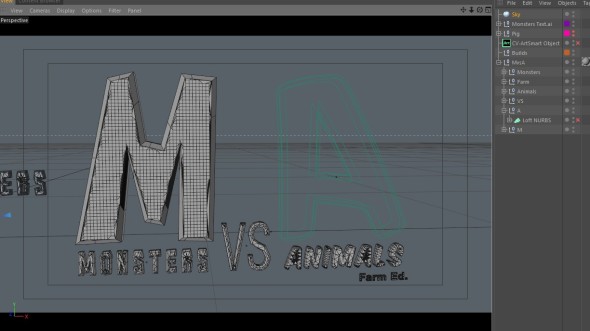 Building it when straight forward as building any standard 3D logo. I keep the subdivisions low on the text shape to fit in with the low-poly style I was going for. After building it and texture it I started buying the models I would need and animating them in my scene. I had a rough idea of the overall animation sequence written down so I as I got each model I started animating it to the end of the sequence before getting the next one. Some of the models came with animation on them but for most of them except one I re-did the animation since most of their movements are just a repeated loops of a simple action. After animating them I did a quick lighting setup using Maxwell render to give it a sunlight feel with a strong shadow overhead.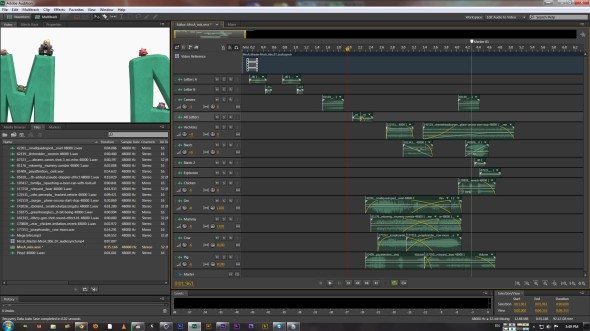 My last step was to do some composting in after effects and some sounds effects. Originally was going to find a music track for the background, but thinking back on some of the games I play not many of them have music for this part. Usually the music doesn't hit till the main interface so I went the route of using only sound effects which I got from freesound.org. In the end I like this better especially since I had fun mixing the stereo sound the various creatures and vehicles. I really want to try a 5.1 mix just to see how it works and hear sound all around me.