It seems I have gone a long period of time with out a real update to the site . I have been working on a number of personal projects one which was a little over ambitions with the time I have but it was fun to work on. I'll probably keep working on it to complete at least part of it and post it here in a while.
In addition to that project I have been getting into modeling a bit again as which is partly fueled by the new release C4D 14 which has some awesome new sculpting tools and a suggestion for a co-worker about sculptris, a free model sculpting tool. My post a while ago was me attempting to use it.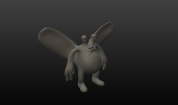 It fun to use it like digital clay but just like using real clay (or doing any specialty skill) takes a lot of practice to get good result.
Another modeling project I started working on was this simple bison whistle from avatar the last air bender. My original goal was to use sculptris to make it but I couldn't quite get the detail and control I wanted so I went with C4D to model it.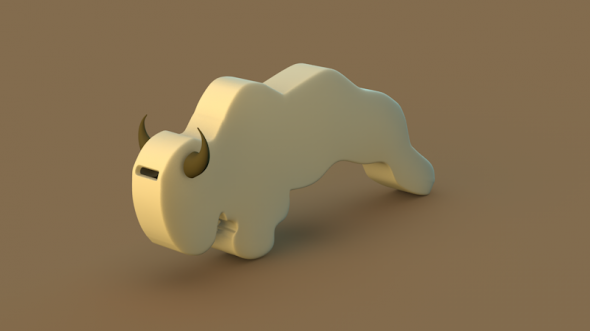 Some where during the process of modeling it I got the idea to attempt to 3D print it. So remembering shapeways.com. I signed up and started to work on my model with the idea of printing it. Which I quickly learned is a lot different then just making something look good. I had an issue with center meters and millimeters scaling right in their system so I went with inches. Also extruding it to give it thickness altered it a bit which I'll have to fix at a later date.
After about 50 or so uploads after figuring out their system I final got one up their that I like enough to have printed. So I had two version printed a Full Color Sandstone  version & White Strong & Flexible version. So assuming it doesn't fall apart in production I should have an avatar bison whistle. I will be sure to upload some pictures when once I have it.
I'm also working on another avatar based project modeling various types of character from the show for a game in development that I should be able to show soon I think.
G=out