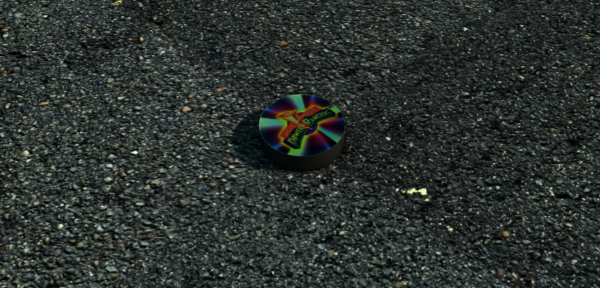 Well it seems I haven't posted in quite a while. This has been partly due to my working full time at a post-studio in NYC and some freelance work that took up most of my free time. All excuses a side I think I have simply not been focused with my own personal work which I'm getting back into now.
Last week I finally made time to do Robert Legers XPresso Lesson #9 – Task – Custom Effector. This one was was a little bit tough at first to figure it out but I was able to complete it. My example isn't that spectacular but I put together a little example that reveals some text. Still waiting to see the official results from Balázs and Robert.
Another project I'm working on is a personal project that I'm going to finish in some capacity by next monday. The idea is to a simple id spot using pogs to show a company logo. The idea for pogs just sort of came to me after looking at the recent vector designs from http://blog.signalnoise.com/, especially the circular ones. I plan to make a few designs using them as inspiration and some other cool pogs designs.
Not sure if scene wise this is what I will go with but it's in the area right now.