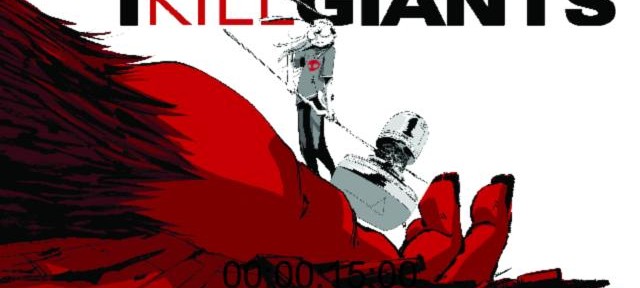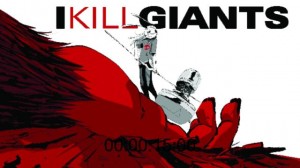 I read the comic(graphic novel) by Joe Kelly + JM Ken Niimura called I Kill Giants. I got it when I went to comic-con last year and I got it signed by Joe Kelly. The story is very good and the art is cool black and white stylized comic style for the drawings.  It sort of reminds me tekkonkinkreet as far as animation goes.
My goal is to create a 15 second spot for a fictional motion comic. I picked 15 seconds because I thought it would be a reasonable amount of time to give a little peek into this comics world. My inspiration for this the unofficial titles of the walking dead tv show. I really like the 2.5d effect in this animation and how it all flows together.
I began by re-reading the comic and picking out cool parts. There where few key scenes that you will see in the PDF that I thought where epic and had to be in it. After that I started breaking it apart so I could have all the parts I needed. I started out trying to make it fairly good then I thought this is just for my own personal storyboard so it can be messy and quick so I can just get to the storyboarding.
I made an out line of what I wanted to show  Home–> School –> Giant Fighting. As I progressed with the boards I realized I wouldn't have enough time so it got scaled down to School –> Giant Fighting.  My goal was to go from calm to chaos.
You can check out my pdf storyboard if you want to see my notes. It may have some(a lot) of spelling error since I just type my thoughts quickly and and theres no spell check in the program I used. I still need to tweak some parts like flash after the hit so it's more noticeable. I also seem to need to fix the scene numbers.