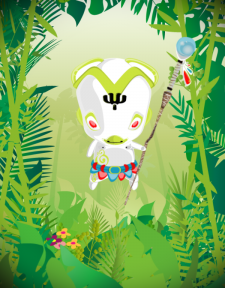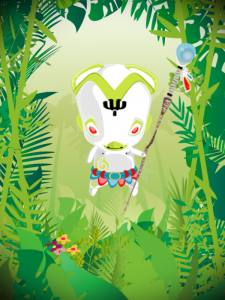 This is my final animation for the Jungle alien character that I started yesterday. I was able to add some more movement in the head and jingles on the want below the orb. The new glow effects I added kind of hide that but I think it adds a good amount to it to bring the animation together. There still a bit that I notice I could work on but it will never end and I need to move on to some other project that I have in my folder to do.
I think this might be one of my favorite animations for my 365 project so far. It simple but looks nice and flows pretty well.
Also it seems that the shadowbox that plays the video does not adjust for smaller screen sizes. So it may look odd if you don't have a decent resolution monitor and the browser is maximized.
The character is from www.1001head.com
The background is also stock from vectorjungle.com
The audio is  from a magazine