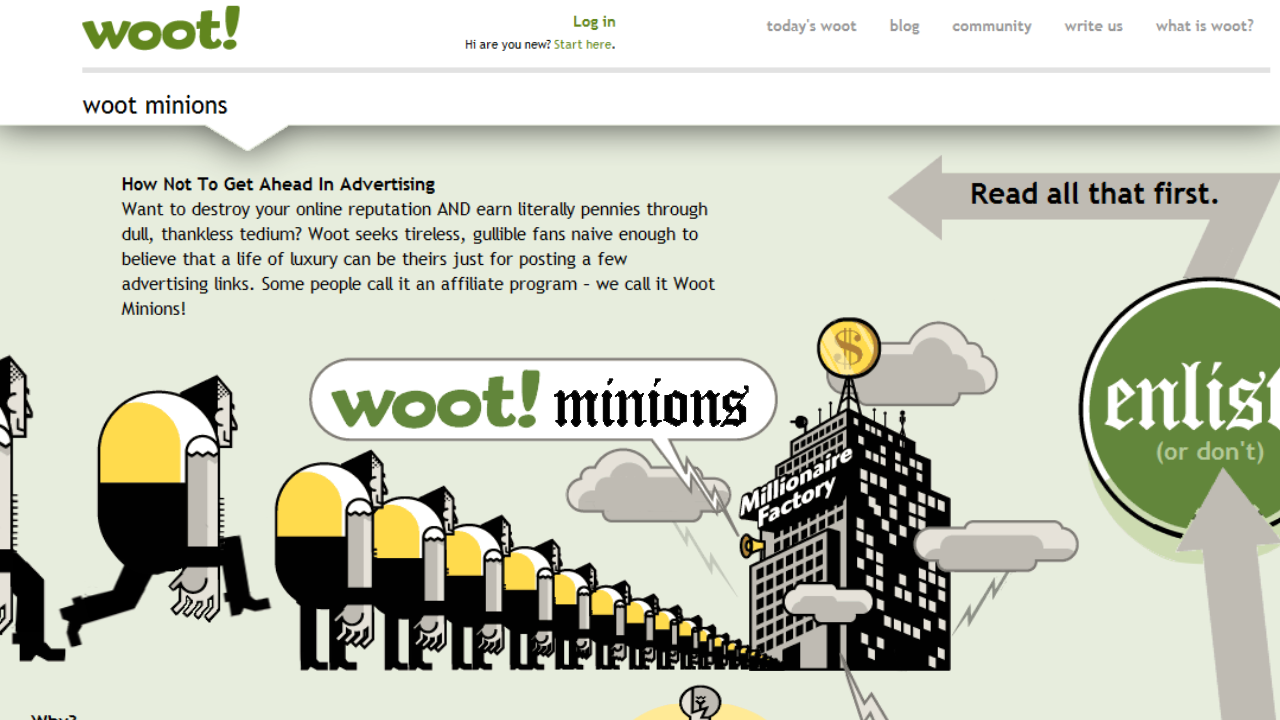 Day 2 weekend animation for Woot Minion. I was able to put just about all of the main animations I wanted to in the in it today.  A lot of it still needs tweaking and some fine tunning but the base is there for most.  Some things I might change that are not just unfinished is the last path arrow. I think I should set it up so that the arrow tip is on the top all ways instead of just masking it up. I also think I need to work on some of my hierarchy of whats important in terms of animation.
The animation as it stands now is way to quick to actually be read. Not sure how I want to deal with that. I could time it out longer, but I doubt anyone would really read. Voice over is another option but I haven't looked to much into it.  Also it times up perfectly with this track I got from  http://www.danosongs.com/
I'm not sure why but for some reason all of the expression in the project just broke which I thought was just sure target at first but all of my loops stop to as well. This really sucked having to go into each and flip them back on. Even Sure Targets built in switch to fix it didn't work. I wish I had the script from http://aescripts.com/ that lets you batch edit. I will make sure to have that next time.